Montreal Plastic Surgery Clinic
History of our Plastic Surgery Clinic
Dr. Chen Lee initially partnered with a colleague to build a private plastic surgery clinic in Montreal. In 2010, they jointly opened a private clinic near the Atwater metro station at the corner of Wood Avenue and Sainte-Catherine Street West. Soon after, Cosmetic Surgery Montreal was founded at this same location. Presently, Dr. Chen Lee directs the clinic. His mission is to deliver a high standard of cosmetic surgery care in a private medical environment. Cosmetic Surgery Montreal exists to answer all your questions about cosmetic and plastic surgery on the face, breast, and body.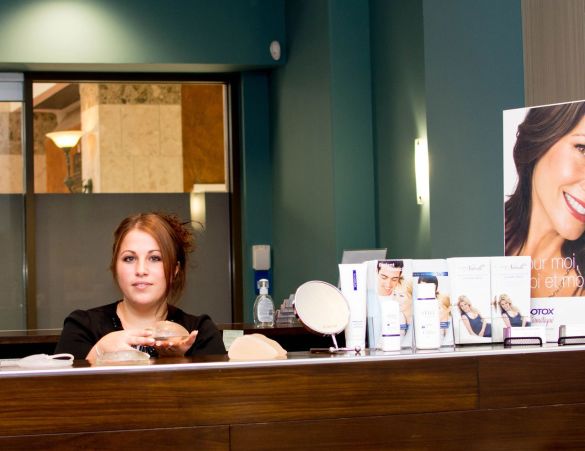 Practice Philosophy
We believe in building lifelong relationships. This belief guides every aspect of our conduct. We will be there to support you long after your plastic surgery procedure is complete.
Cosmetic Surgery Candidate
Cosmetic plastic surgery is unlike traditional surgery which is customarily performed for patients with physical disease, illness, or injuries. In contrast, cosmetic surgery is intended for physically healthy individuals. Its objective is to relieve emotional or psychological distress resulting from one's physical appearance. A typical candidate for cosmetic surgery is a person who believes that a specific part of their appearance can be "corrected" and has a strong desire to take advantage of this correction. Whatever the reason for choosing cosmetic plastic surgery, it is important that the patient has realistic expectations. "Correcting" your face or body can increase the sense of well-being, but it is not a guarantee of happiness. Cosmetic surgical procedures are not miraculous therapies devoid of risk. It is real surgery with all the associated drawbacks and perils of traditional surgery.


With cosmetic surgery, communication between patient and surgeon is essential. The surgeon must assess whether the patient's desires are feasible and realistic. Similarly, the patient should evaluate the physician's qualifications, ability, and proficiency with information. Dr. Chen Lee is a board-certified specialist in facial plastic surgery, breast enhancement, and cosmetic body contouring. Dr. Chen Lee will listen attentively to fully understand the outcome you desire from plastic surgery. A complete understanding of your goals will better enable Dr. Chen Lee to facilitate a safe and rewarding plastic surgery experience in Montreal.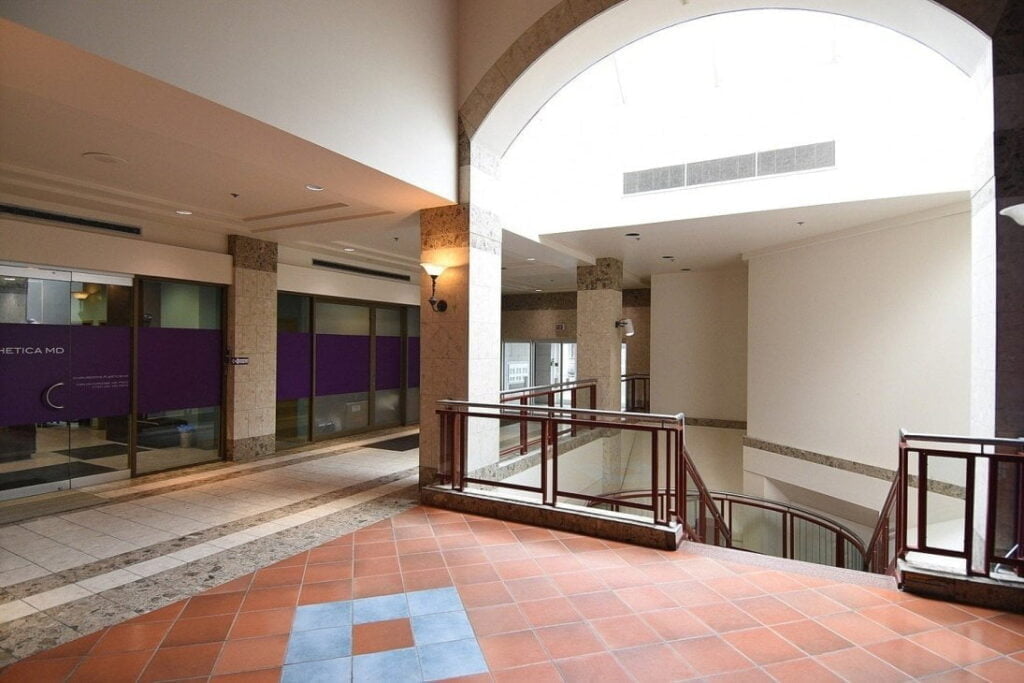 Location of our plastic surgery clinic
The clinic office of Cosmetic Surgery Montreal is conveniently located in downtown Montreal in close proximity to the business district and suburbs of Montreal. Our office building is nestled between Place Alexis Nihon and Westmount Square on Sainte-Catherine Street West. The clinic is located within walking distance of the Atwater metro station and is easily accessible by public transportation.
Private Hospital
Centre de Chirurgie Metropolitain
Once you have made the important decision to proceed with cosmetic surgery, Anne will organize a preoperative medical evaluation, and laboratory tests, order specialized surgical equipment, and implants, and schedule the procedure with the surgical facility. Most of Dr. Chen Lee's surgical procedures are performed at the private hospital Centre Métropolitain de Chirurgie (CMC). Dr. Chen Lee also offers ambulatory cosmetic procedures at two "state of the art" private surgical facilities. Westmount Square Surgical is conveniently located less than 100m from our office. RocklandMD Surgery Center is a beautiful facility located in the Town of Mont-Royal. Both are preeminent private ambulatory surgery facilities offering a high standard of surgical care.

The CMC organization achieves the highest level of results and demonstrates excellence in meeting the requirements of the Accreditation Canada program.
Communities Served
Dr. Chen Lee is one of the truly gifted practitioners in the field of plastic and cosmetic surgery. His reputation and results have attracted patients from throughout Quebec who desire cosmetic enhancement from a caring skilled surgeon they can trust. Our cosmetic surgery practice serves patients throughout eastern Ontario, southern Quebec, and the metropolitan Montreal region, including St Leonard, Laval, Brossard, Longueuil, Granby, and the South Shore. We are also pleased to welcome out-of-town patients who travel to our practice. Dr. Chen Lee will take great pleasure to meet you in person.
Practice Policies
Cancellation Policy
Our clinic prides being timely with office visits and surgical schedules. Being timely requires good planning and a commitment of resources. "No shows" and late cancellations are costly. We have developed a cancellation policy as follows:

A) Scheduled office visits (including consultations): No financial penalty is levied for patients providing 2 business days of advanced notice to cancel or postpone a scheduled visit. A rescheduling fee is applied when the 2 business days of advanced notice to change the scheduled visit is not respected.

B) Scheduled surgeries: No financial penalty is levied for patients providing 5 weeks of advance notice to cancel or postpone a scheduled surgery. The financial penalty can be substantial when scheduled surgeries are altered less than 5 weeks from the planned date. Patients not showing up for surgery risk being levied the entire cost of the surgical procedure.

Contact us to learn more about our cancellation policy.